I am a Caregiver: I Need Support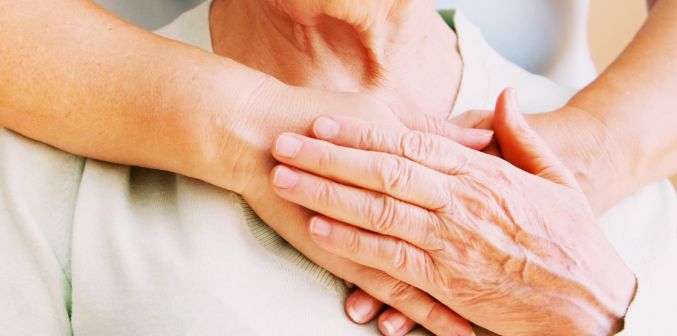 Our Counsellors can help you understand the disease, give you practical strategies, help with system navigation, and support you with future planning.
Led by an Alzheimer society counsellor these groups address issues identified by the participants. A safe place to discuss the different challenges you may face through your caregiving journey.
Support Group Virtual
For: Caregivers of people living with dementia Sessions: *** Depends on group
In person Caregiver Support Group For: Caregivers of people living with dementia
Sessions: *** Depends on group
In person Caregiver Support Group
For: Caregivers of people living with dementia
Sessions: *** Depends on group
Men's Support Group
For: Male caregivers of people living with dementia
Sessions: 6
Women's Support Group
For: Female caregivers of people living with dementia
Sessions: 6
Spousal Support group
For: Spousal caregivers of people living with dementia
Sessions: 6
Adult Child Support Group
For: Adult children of people living with dementia
Sessions: 5
Long-term Care Support Group
For: Caregivers of people living with dementia that live in long-term care
Sessions: 5
Grief and Loss Support Group
| | |
| --- | --- |
| FOR: | Caregivers of people living with dementia |
| SESSIONS: | 6 |
| PURPOSE: | This support group will look at the grief and loss associated with caring for someone with dementia. The program is intended to create connections and provide an opportunity for individuals to get to know other people who are experiencing similar losses. |
Reitman Centre's CARERS Program
| | |
| --- | --- |
| FOR: | Caregivers of people living with dementia |
| SESSIONS: | 8 |
| PURPOSE: | This program is a practical hands-on therapeutic group that looks at specific communication challenges due to caregiving responsibilities for those living with dementia. |
Learning the Ropes
| | |
| --- | --- |
| FOR: | Caregivers and persons living with Mild Cognitive Impairment |
| SESSIONS: | 5 |
| PURPOSE: | Learning the Ropes for Living with MCITM is a program focused on optimizing cognitive health through lifestyle choices, memory training, and psychosocial support. It is aimed at older adults and their close family members/friends, who are living in the community, and are experiencing Mild Cognitive Impairment (MCI). |
| TOPICS: | Practical strategies when living with MCI, brain health |
Taking Control of our Lives
FOR:
Persons living with early-stage dementia and their primary Caregiver(s)
SESSIONS:
8
PURPOSE:
Offers the person living with dementia and their primary caregiver an opportunity to find their voice, and be empowered to overcome the stigma associated with dementia.
TOPICS:

What is dementia?
Communication Strategies
Adapting to Change
Living Safely in the Community
Finding Meaning and Purpose
Self-Care for the Caregiver
FOR:
Caregivers in Brant, Haldimand Norfolk, Hamilton, Halton, and Six Nations
SESSIONS:
16
PURPOSE:
An educational program designed to help you learn how to take better care of you as you care for others. Learn how to develop your inner capacity to be resilient and strong regardless of your current life challenges. Click here for more information.
TOPICS:

Self-Awareness Exercises
Stress Management
Take-Home Exercise