BURLINGTON, ON -Scott Johnson has been a generous supporter of the Alzheimer Society since 2008. On behalf of Home Instead he has sponsored many events including the annual Walk for Alzheimer's, David Hearn Foundation Golf Classic, and the Oak Gables Golf Tournament. His franchise supported caregiver retreats, Coffee Break fundraisers and even buying tickets to treat others to the Hamilton Tiger Cats Football Game where we are the 50/50 beneficiaries.
Over a span of 14 years Scott and his team have supported and raised over $20,000 for programs that support the Alzheimer Society in the Halton region.
In 2022 Home Instead head office awarded franchises that excelled in their respective communities over the span of the pandemic. Scott received one of these awards for his franchises success and has generously chosen the Alzheimer Society as the recipient of the $30,000 award.
We congratulate Scott on being recognized for the great work he has done supporting people living with dementia and their caregivers.
Presenting the cheque to CEO Mary Burnett is Scott Johnson at the Alzheimer Society office located in 4391 Harvester Rd, Unit 8 Burlington.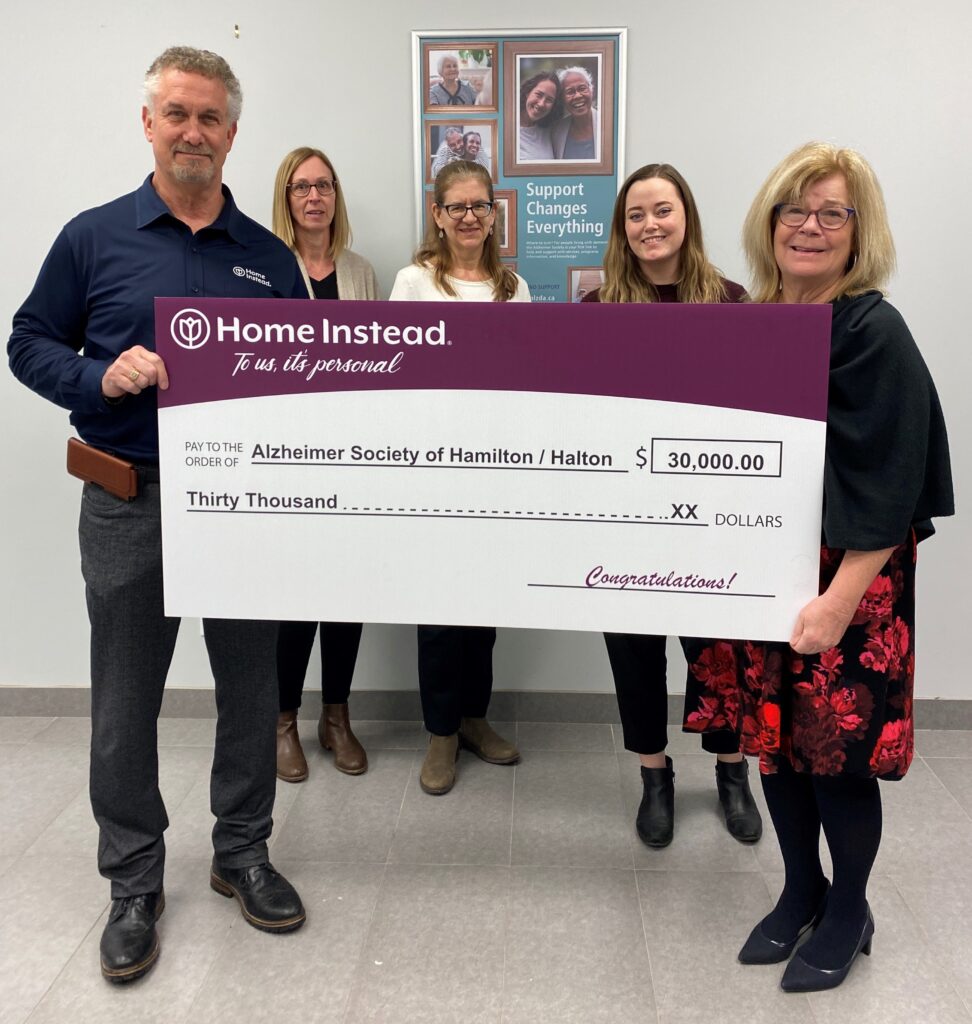 Photo (Left to Right): Scott Johnson (Managing Director, Halton, Home Instead) with Alzheimer Society team members: Lori-Anne Koopman (First Link Care Navigator), Diane Mulholland (Public Education Coordinator), Darin Kirchin (Support & Counselling Team Lead) & Mary Burnett (Chief Executive Officer)